Our Promise
At WBS we personalise loans and investments – for you. Because we get to know you, we find the best financial solution for your situation. Whether you want to borrow or invest, we'll guide you every step of the way.
Like you, we're local.
Our profits don't head out the door to offshore shareholders – they stay right here in the Wairarapa. We use them to help you grow your savings and investments by offering great rates; we use them to help local people and businesses grow by giving them access to flexible finance; and we use them to invest in and give back to our local community.
We're proud to be a mutual building society, and not a bank. This means we are in partnership – with you.
It's a promise we have with you and our community. That's why we mean it when we say your future is our future.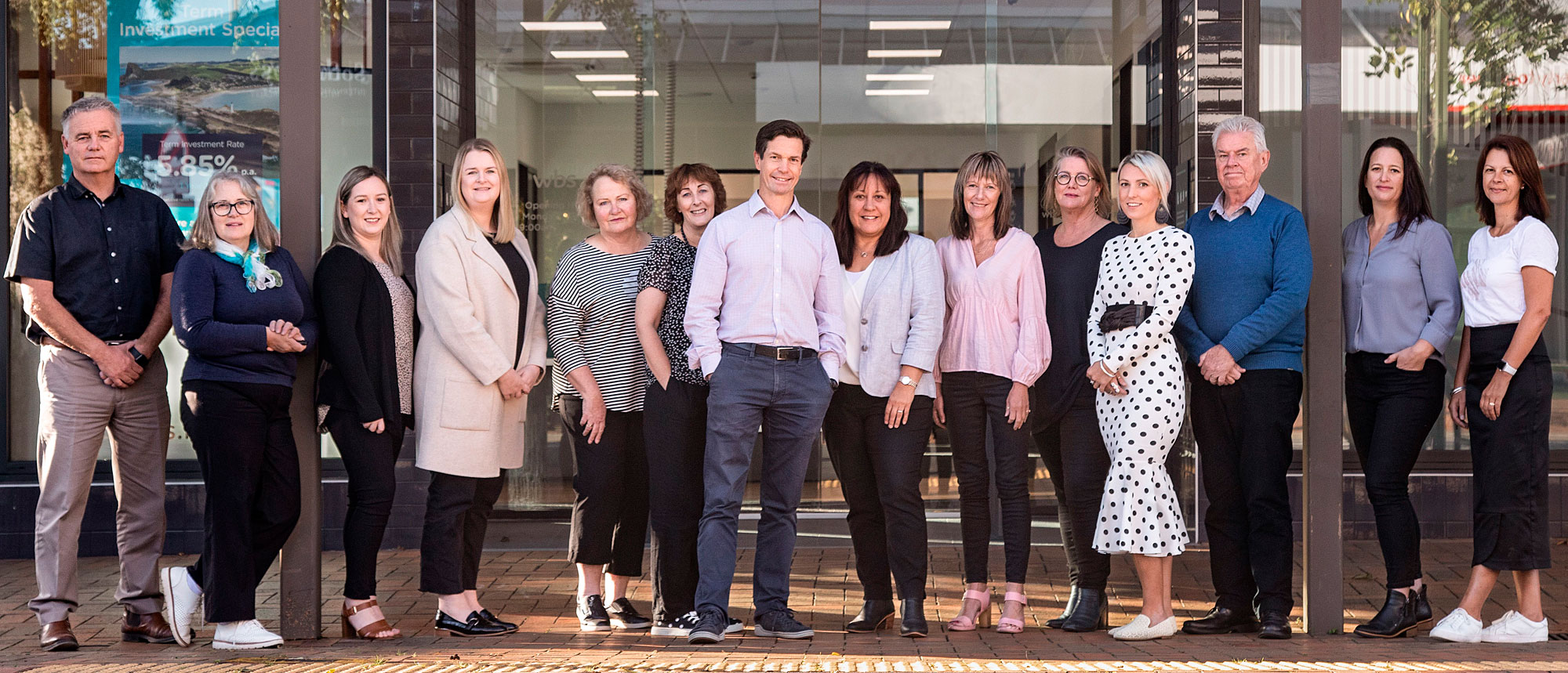 Our Team
Community is all about people. A shared vision for a vibrant, sustainable and financially strong Wairarapa is part of our team's DNA.
Our team are all Wairarapa residents with over 215 years' collective experience in financial services and a focus on providing exceptional personalised service to our members and customers.
We pride ourselves on going above and beyond to give you that personal touch while providing quality investment and loan solutions. That means we're always available to talk, and you'll have the confidence that you're dealing with an experienced, trustworthy and reliable team who will put you first.

Our Board
You don't enjoy the support and trust of your investors and community for nearly 150 years if you aren't reliable, safe and secure.
Having the right governance and oversight is an important part of earning that trust. That's why WBS is governed by an independent Board of Directors.
All our Directors live right here and have longstanding connections with the Wairarapa region and community. That's why they understand what's good for the Wairarapa is good for WBS, and why their focus is on helping our local people and businesses succeed.